What if I told you, you can have insanely rich, intense, decadent chocolate, all that's needed are 5 ingredients. And it takes only 15 minutes to make.
Here's all you need to make this chocolate:
Cocoa butter
Cacao powder
Coconut nectar (you can use Agave or Honey too)
Vanilla extract
Salt
The chocolate flavor is really intense, because of the cacao powder. I strongly recommend using raw cacao powder in lieu of Cocoa powder, its processed counterpart, which I find dulls the taste.I've made chocolates for friends on their birthdays as gifts with this recipe – and they're always shocked when I tell them it's dairy free! Just look at how gorgeous they look, I used an edible gold paint from Michael's to make it look fancy. I can't paint for the life of me, I, umm, spilt half the bottle on me while making these. I'm definitely more of a Picasso than a Michelangelo, is what I'm saying. Go on and unleash your inner artist with these!
You can also use silicone chocolate molds or paper molds. I found these, and it gives a really lovely artisanal look. Here's a handy link to paper molds.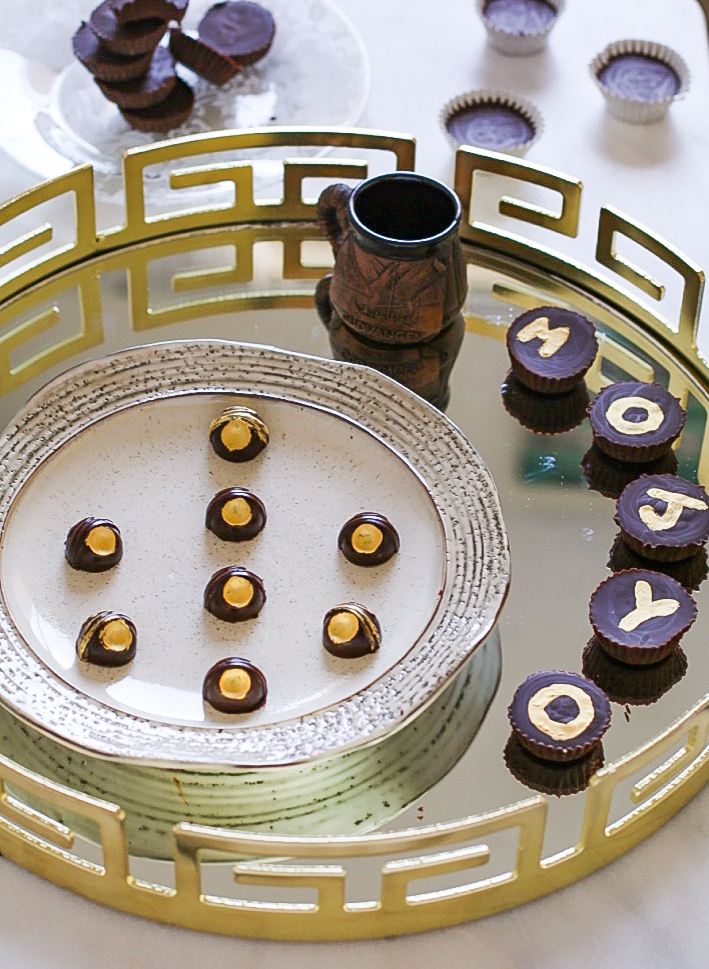 So kick back & relax while noshing on this amazing chocolate, I'd love to see your pictures if you make this recipe, tag it with #findmymojyo on Instagram. Looking for Mojo? This chocolate, literally, has it written all over it.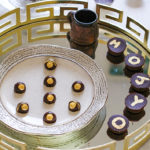 Ingredients
½ cup cacao butter 
½ cup raw cacao powder (see note, above)
2 tablespoons coconut nectar (you can also use honey or agave syrup)
½ teaspoon vanilla extract
A pinch of salt
Optional: cardamom powder or chopped nuts if you prefer
Instructions
In a double broiler (I place a pyrex glass bowl over a boiling pan of water), melt the cacao butter. Alternatively, place the cacao butter in a medium microwave-safe bowl. Microwave for 15-30 seconds to melt it.

Sift the cacao powder into the melted cacao butter. Use a small rubber spatula to combine.

Mix in the coconut nectar, vanilla extract, salt, and any optional spices/nuts you want to add.

Use a spoon to transfer the mixture into a chocolate silicone mold or paper mold. Freeze for 20 minutes, until completely set.

Keep the homemade chocolate in the fridge in an airtight container. Remove it from the fridge 5 minutes before enjoying.