An epicenter of renaissance & religion, Kyoto is to Japan, what Florence & the Vatican City, are to Italy. It's not uncommon to see robed monks and tourists alike, make their way through incense-heavy 1000 year old temple entrances, beatific zen gardens and vermillon Torii gates. The journey is as much an exercise in mindfulness, as the meditation at the destination. There are streets and alleys here, that will appear to have been frozen in time, and if you keep your eyes peeled, you just might spot a Geisha on her way to an appointment. Kyoto is incredibly scenic, particularly in the Sakura/Cherry blossom season and Autumn. Whether taking in the temple architecture, Japanese culture and way of life, spirituality, incredible food flavors or the serene natural beauty, Kyoto, quite simply is a sublime destination.
I visited Kyoto during Sakura season, and it was magnificent. I discovered that sights in Kyoto are very spread out, and just as diverse in feel. Many street and temple names have dual names, which makes travel planning challenging. I had only two days in Kyoto. Relying on the public transport, and dealing with Sakura crowds, I felt very rushed to get from one place to the other. I now know I would spend at least 3-4 days here on my next visit.
Here is my travel guide to help you make the most of your time in Kyoto.
TOP SIGHTS BY DISTRICT
ITINERARY RECOMMENDATIONS
UNIQUE EXPERIENCES/BUCKET-LIST WORTHY
OVERRATED EXPERIENCES
ADDITIONAL TRAVEL PLANNING RESOURCES
TOP SIGHTS BY DISTRICT
East Kyoto | Southern Higashiyama
Good for: Temple Viewing, feel for Imperial Kyoto, quaint shops, picturesque alleys and streets
Kiyomizu-Dera Temple: Plan your visit | Temple ground details here
Gion: Home to Geisha culture & ancient imperial Kyoto
Yasaka no Tō/Hokanji temple: iconic sight with Pagoda
Sannen-zaka & Ninen-zaka Streets
Chawan-zaka Street (Teapot Alley Street): to the entrance of Kiyomizu Dera
Ishibe-kōji alley & Nene-no-michi lane
Shirakawa Street, leading to Shimbashi (also known as Shinbashi-Dori): especially beautiful at night
East Kyoto | Northern Higashiyama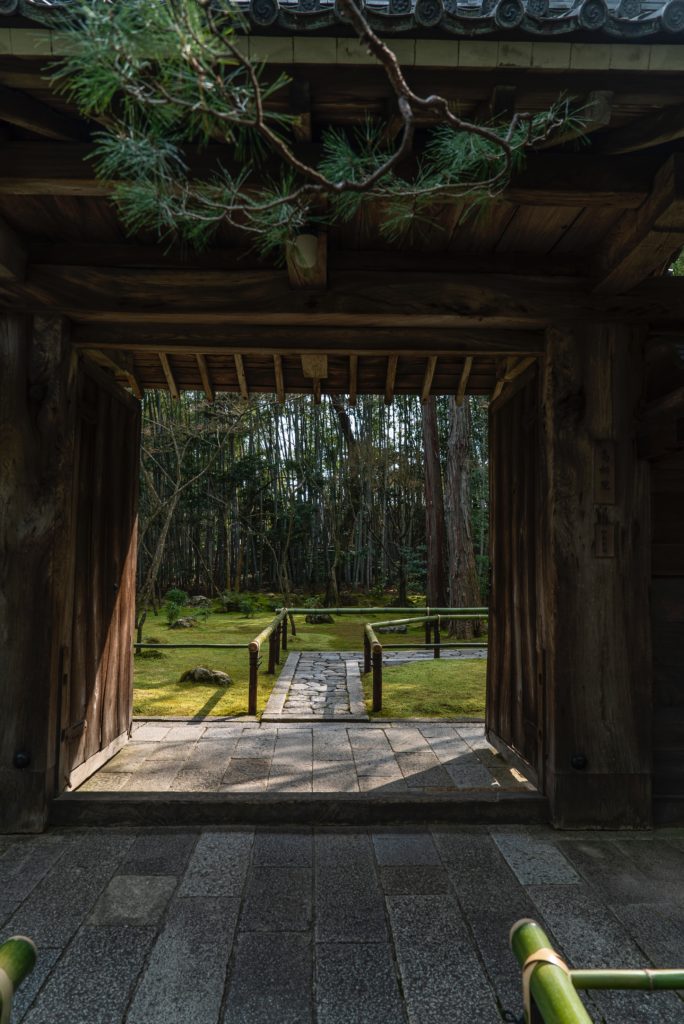 Good For: Quieter, less populous temples with more zen gardens
Though not as populated compared to Southern Higashiyama, during Sakura season, the Philosopher's path and adjacent temples can get crowded. There are several temples along this route, I have highlighted the key sights.
Philosopher's Path/Tetsugaku no Michi: a 2 km narrow walkway by a street canal that Kyoto philosopher Nishida Kitaro, used to walk everyday as a daily meditation. One end-point of the path is by Ginkaku-ji ("Silver Temple"), and the other end is by Nanzenji Temple.
Nanzenji Temple: underrated, but tranquil and beautiful temple
South Kyoto | Fushimi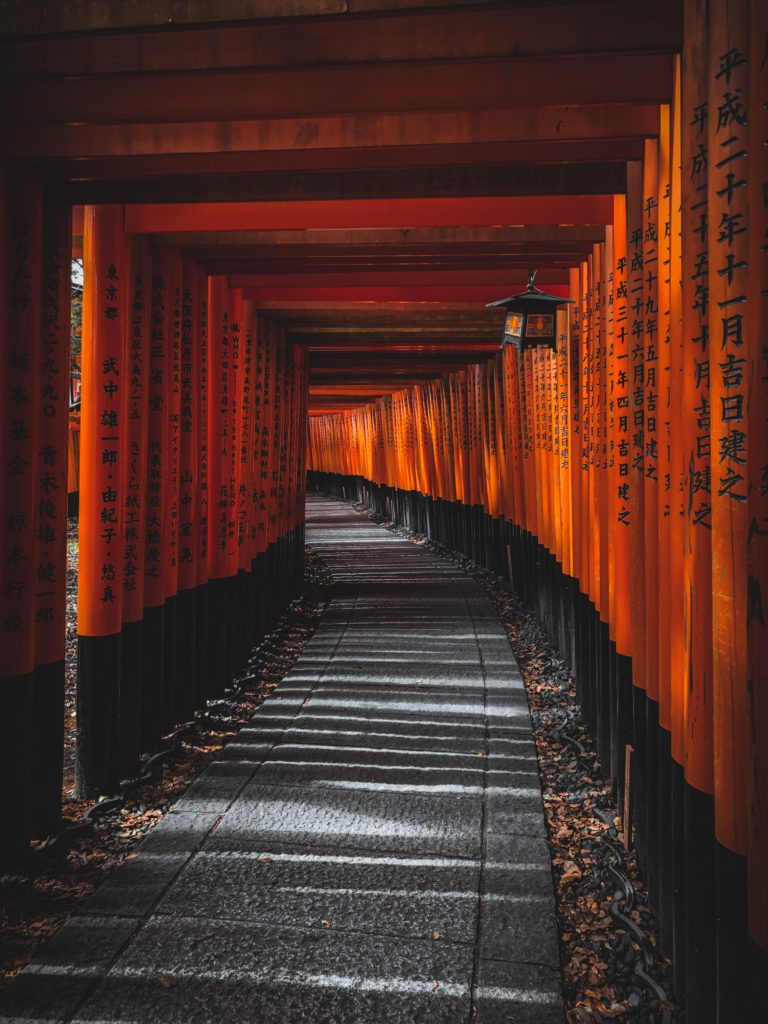 Good For: Grand Torii Gates & Temple structures, especially picturesque in Fall.
Fushimi Inari Taisha: Iconic Kyoto temple, with thousands of vermillon Torii gates.
Daigo-ji Temple: Plan your visit | Temple ground details here
West Kyoto | Arashiyama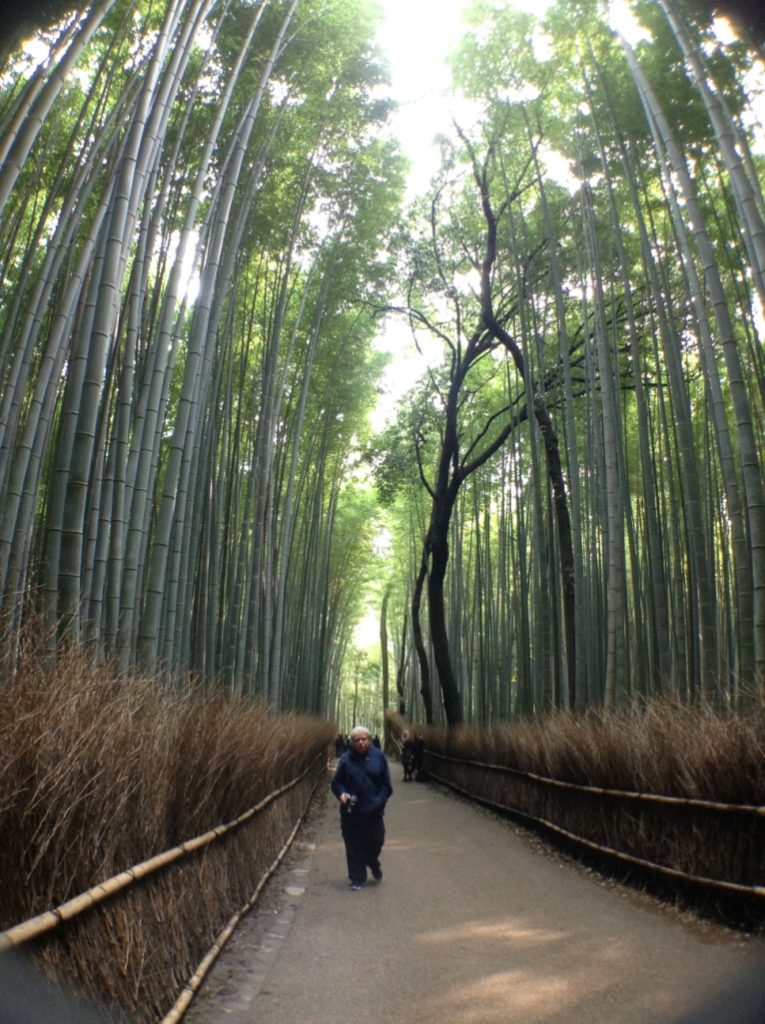 Good For: Off the beaten track exploring, bamboo groves
Sagano Bamboo Forest/Arashiyama Forest: one of the most photographed venues in Kyoto.
Tenryū-ji: World heritage site, this temple is known for mountain views, it's beautiful gardens. Most notable for its cloud dragon painting on the ceiling of the Dharma wall; who's eyes appear to be looking directly at you, no matter where you stand.
Iwatayama Monkey Park
North Kyoto | Kurama & Kifune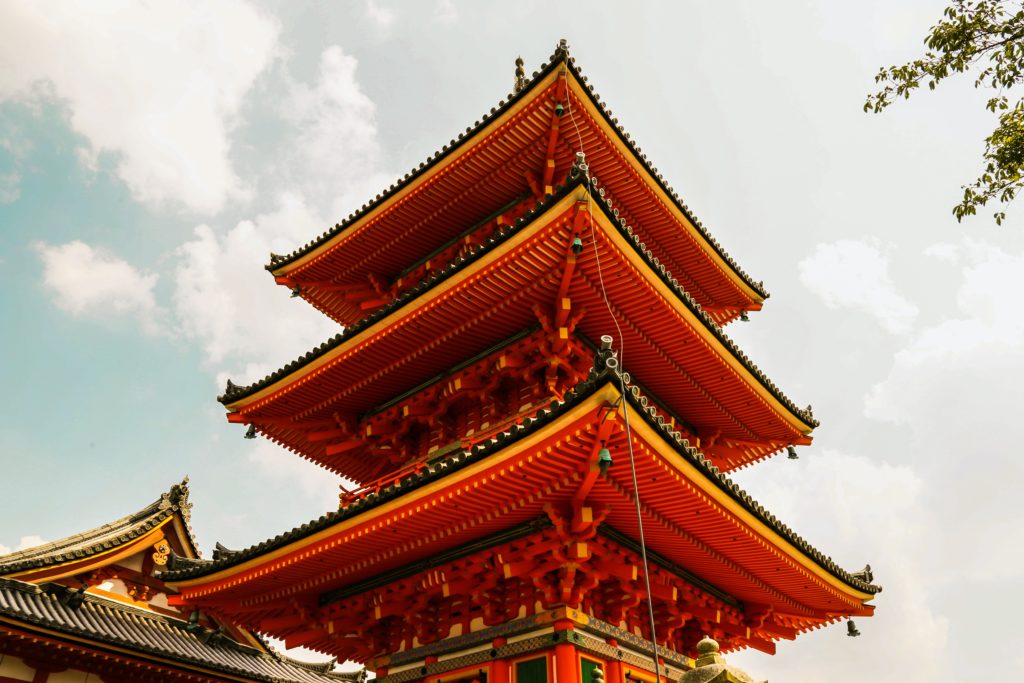 Good for: Mountain Scenery & Day trip from Kyoto
Kurama Dera
Kifune Shrine
Kurama Onsen/mountaintop hot springs
If I had stayed for a bit longer, I would have definitely taken this day trip!
Northwest & Downtown Kyoto | Northwest Kyoto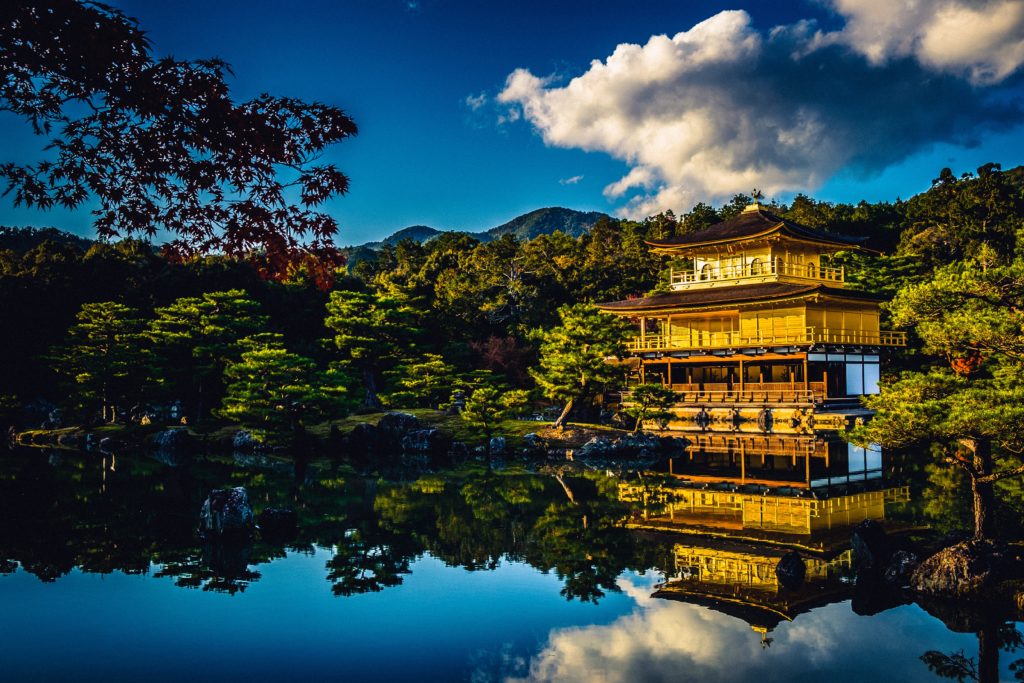 Good For: One of Japan's most unique temples (Kinkaku-ji), foodie scene
Kinkaku-ji Temple: Japan's most iconic golden temple. Beware of the crowds though, unless you go really early in the morning or later in the evening, the crowds are inevitable.
Ponto-Cho Alley: especially lively at night.
Nishiki Fish Market
Nijo Castle
Other notable sights: Manga museum, Kyoto Aquarium
ITINERARY RECOMMENDATIONS
IF YOU HAVE ONE DAY
Day 1: East Kyoto – Southern Higashiyama
Here's my recommendation for a walking tour, to get the most of a day's visit.
Keep in mind, you're going to want to go into shops along the way, stop by street vendors, and step into tea shops and watering holes alike. Also, during Sakura/Cherry Blossom season (end of March – early April), this part of town gets extremely packed. Expect big crowds on narrow streets, with slow moving foot traffic.
Start at Chawan-Zaka/Teapot alley and make your way to Kiyomizu Dera Temple. Plan to spend 1-3 hours. Make your way from Sannenzaka street to Nanenzaka street, walking towards Yasaka no Tou. From here, walk along the picturesque Ishibei-koji street, where time will appear to have frozen, making your way to Maruyama Park. Rest here and explore the park or nearby Yasaka Shrine, before making your way into the heart of Gion, for the evening. Stroll by the Shirikawa river, alongside one of Kyoto's most picturesque streets at night, Shinbashi-Dori and grab dinner along one of the many restaurants by the river.
IF YOU HAVE TWO DAYS
Day 1: Above itinerary
Day 2: My recommendation is to see Fushimi.
Start the day early, at Fushimi Inari. I was completely awe struck by the beauty in the succession of the towering, vermillon Torii gates. If you're able to, I recommend climbing the steps to the top of the mountain – this is one hike that is worth the views. Plan for 2-3 hours. From there, head over to see Kinkaku-ji temple in Northwest Kyoto; prepare for crowds, the temple itself isn't vast and won't take long to see, plan for 1 hour. Alternatively, if you're feeling templed out, head west to the Arashiyama Bamboo Forest, plan 2-4 hours, as the surrounding area has several interesting shops & eateries. Head to Pontocho-alley in downtown Kyoto for dinner & drinks by a picturesque alley.
IF YOU HAVE 3 DAYS
Day 1 & 2: Above itineraries
Day 3: Day trip to Miyajima Island and Hiroshima – this is what we did and it was stunning.
IF YOU HAVE 4 DAYS
Day 4: Day trip to Kurama (30 min train ride from Kyoto)
UNIQUE EXPERIENCES/BUCKET-LIST WORTHY
Hiking the Fushimi Inari hill
Catch the sunrise, via Fushimi's orange Torii gates; alternatively, an early morning walk at 8 – 8:30 AM is just as serene & meditative.
Cycling By the Temples & Streets
In Northern Higashiyama or Arashiyama
Stay in a Machiya (Kyoto wooden townhouse) or Temple Stay
Called "Shukubo", this translates to priest's lodging. A temple stay is a unique, once in a lifetime experience, but it also means you have to adhere to the rules of the temple, including early wake, curfew, communal bathrooms, and simple accommodations on tatami (bamboo mat floors).
Green Tea Ceremony
Mindfulness and being present is a cornerstone of Buddhist Zen philosophy. The same principle applies to every detail of a Green Tea Ceremony. The one I went to, at Miyako Odori was very underwhelming and felt super staged, but I have heard very good things about the tea ceremony at En, a teahouse in Gion, with kimono-clad servers.
Experience Shojin Ryori
Kyoto's vegetarian cuisine, as started by Buddhist Monks. I have never tasted such complex, delicious & savory Asian cuisine to date. Kyoto is indeed a foodie haven, home to several Michelin restaurants.
Experience Sakura season (cherry blossom)
Kyoto is the place to be during Sakura season. Partake in a racous hanami, Cherry Blossom viewing party at Maruyama Park.
Experience Fall colors
Kiyomizu Dera or Daigo-ji Temple or Togetsukyo Bridge by Arashiyama are stunning in Autumn.
Try your hand at Sword Dancing '
Samurai Kembu'
Soak in a Japanese hot spring/Onsen
This is an absolute must, for any visit to Japan.
Experience a show
GEAR Kyoto, a modern show, a la Blue Man group is highly rated; or a traditional Maiko/Geisha show.
OVERRATED EXPERIENCES
We felt the renowned Miyako Odori, famous for Geisha performances, open only during Spring & Autumn, was highly overrated, along with the Tea ceremony it came with. We weren't the only ones, I heard several grumbling tourists.
Crowds can quickly ruin the zen feel of a temple or the cherry blossoms. I recommend going early in the morning or late in the evening to take in the Fushimi Inari, Kinkakuji, Arashiyama and Kiyomizu Dera. We heard from friends, they could barely move or enjoy some of these sites, due to the crowds, especially in peak seasons.
Taking pictures of Geishas. Geishas are elusive, and you might catch a glimpse of one hurrying to her appointment in Gion. If you do, be mindful & respectful that they are on their way to work, and being a geisha is a way of life that is sacred to them. I witnessed a Geisha being hounded by a tourist group, and harassed by people with cameras and phones in her face, she was begging for people to stop. Every corner she turned, tourists blocked her to get her photo – it was really sickening & heart wrenching. The best we could do was shout for people to stop, while this poor Geisha was on the verge of tears. Let's not be jerks just to get a photo.
Some parts of Kyoto are well lit are night and magical to explore, like Yasaka Shrine, Shimbashi district and Ponto-cho alley, but other spots like the Philosopher's Path at night are not well lit, which can make it creepy.
You can get templed out, after some time, all the temples will start to look alike. I strongly recommend researching what temples really interest you, I have called out the most unique ones in this guide.
ADDITIONAL TRAVEL PLANNING RESOURCES
So there you have it! I created this travel guide hoping for it to be the kind of guide that would have really helped me plan and make the most of my trip, I hope it comes in handy for you as you're planning your Mojo-quest to beautiful Kyoto. I love to hear back from my readers, and if this was useful to you. Let me know your thoughts below, happy and safe travels!
If you enjoyed this post, pin it!