This smoothie legit gives me superpowers.
First of all, it's got chocolate, which you can't ever go wrong with, anytime of day. Not just chocolate, mind you. I discovered Raw Cacao powder, which apparently is different from Cocoa powder, its heavily processed counterpart. Raw Cacao is pretty amazing stuff!! It's a superfood, rich in antioxidants, fiber, magnesium & iron. The real reason I love it? The intensity of the chocolate flavor is amped up. You can really taste the bitter & strong chocolate, it's got quite the kick.
And add to that tangy pineapple and tart strawberries & sweet banana…it's perfection on the flavor scale.
Want to hear something even more amazing? This smoothie is sugar free (zero sugar… it gets the sweetness from banana), vegan (I use coconut milk) and raw. Ideal as a breakfast smoothie or as a pick me up/snack anytime of day. Now this is one smoothie that's got Mojo.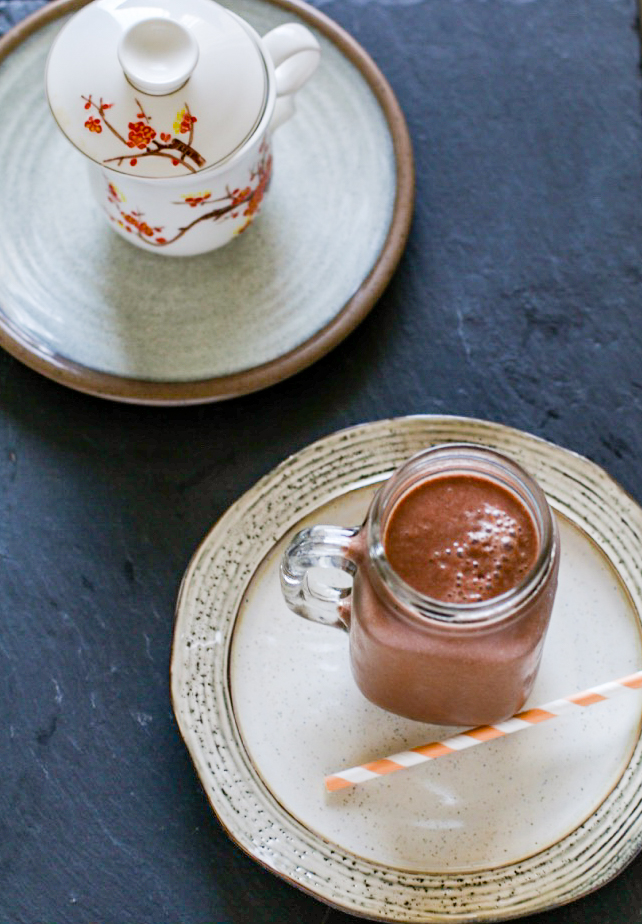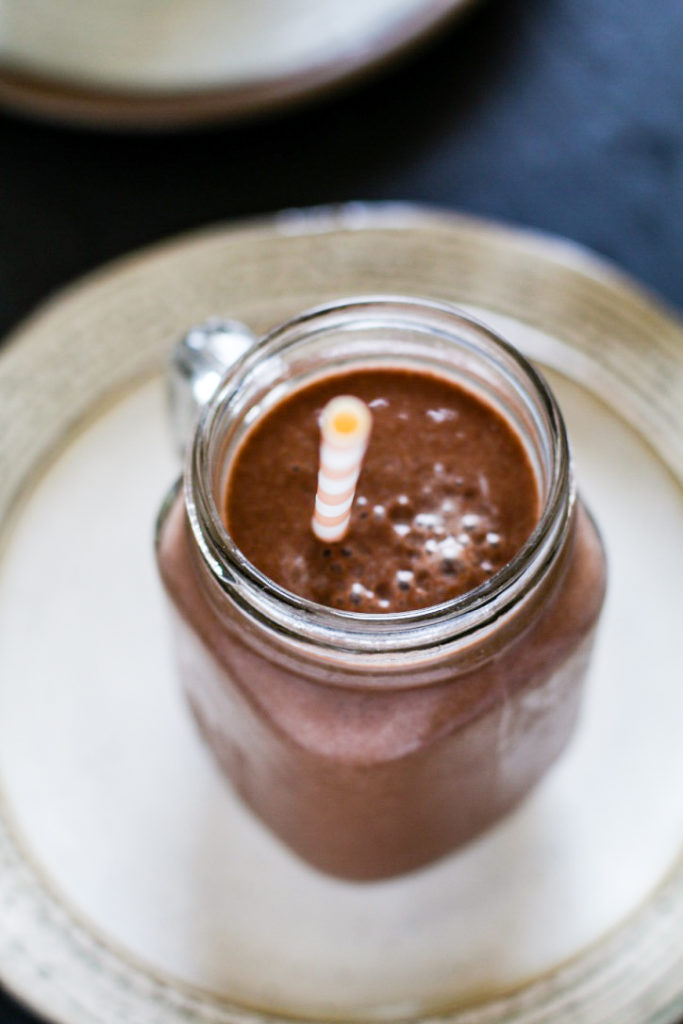 Try it out and let me know what you think! If you make this recipe, I'd love to see your pictures! Tag us on Instagram with #findmymojyo to share your creations.
Ingredients
1/4 cup frozen chopped pineapple
4 strawberries (fresh or frozen work just fine)
2 Tbsp. Raw Cacao Powder 
1 banana (frozen or fresh, preferably frozen)
1 cup coconut milk
1-2 Tsp Chia seeds (optional)
Instructions
Place all ingredients in a blender, blend!