Dear Chocolate, how to count the ways I love thee.
Whether you need a pick me up or a lift me up higher, chocolate's got you covered. When chocolate-y goodness comes in creamy, dreamy, bite-sized truffle versions, dare I say that's heaven in pint size form.
All you need is 4 ingredients, to make the basic truffle. There are no limits to what toppings you can use. You can roll them in Nutella, chopped nuts or even powdered sugar. I rolled mine in cocoa powder (easiest way to make them, and it cuts the intense sweet). I also attempted making them as Dark Chocolate Sea Salt truffles:  adding the truffles to melted dark chocolate & with a sprinkle of sea salt.  
They look impressive, AND don't need much effort. I made a whole batch of these over the holidays, to gift to my coworkers & friends. I meant to make 36, I accidentally made 90. Because that's what happens when you go "hey, I'll just add just a little a bit more chocolate to this".
Extra truffles eating & 10 pounds later, I can tell you, I regret nothing.
And neither will you. These truffles are super rich, decadent, & melt to velvety smoothness once you eat them. Oh, and after you make them, your house will smell like Willy Wonka's Chocolate factory.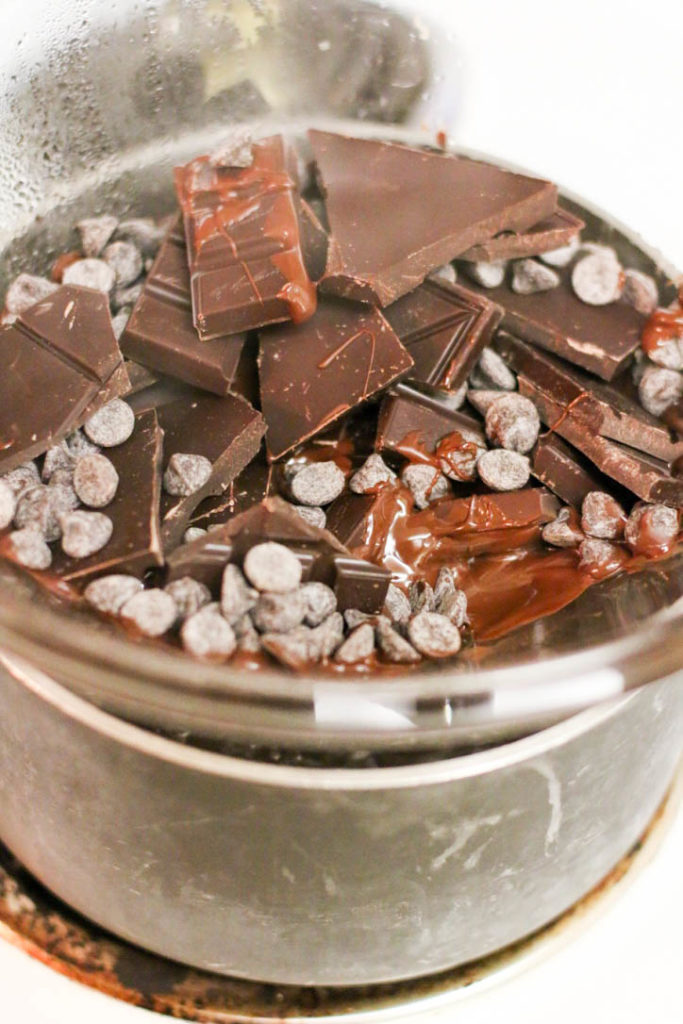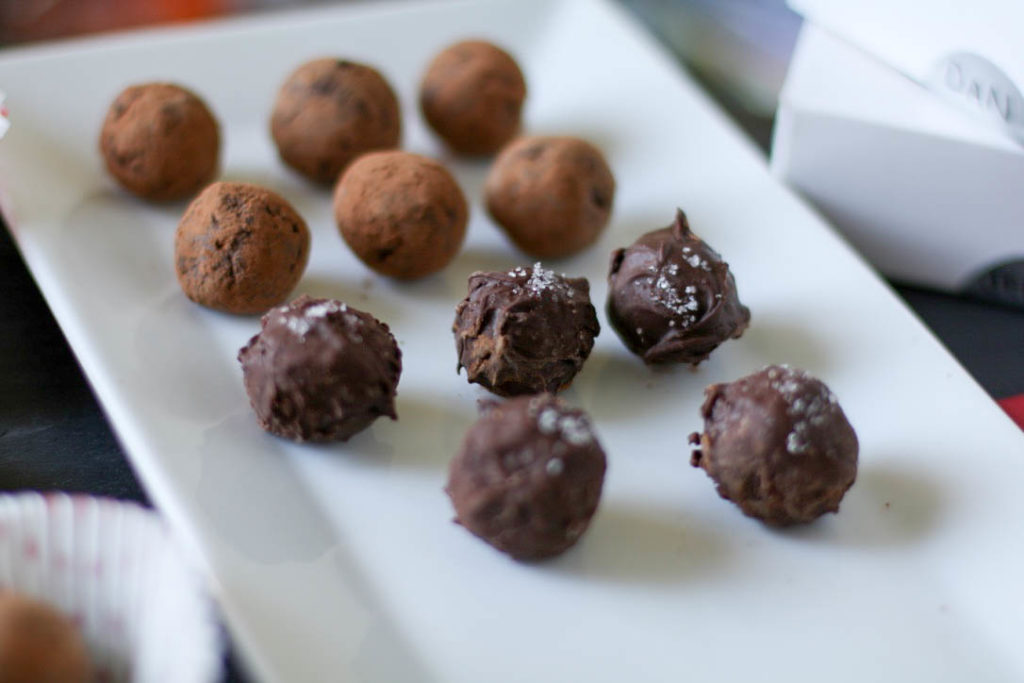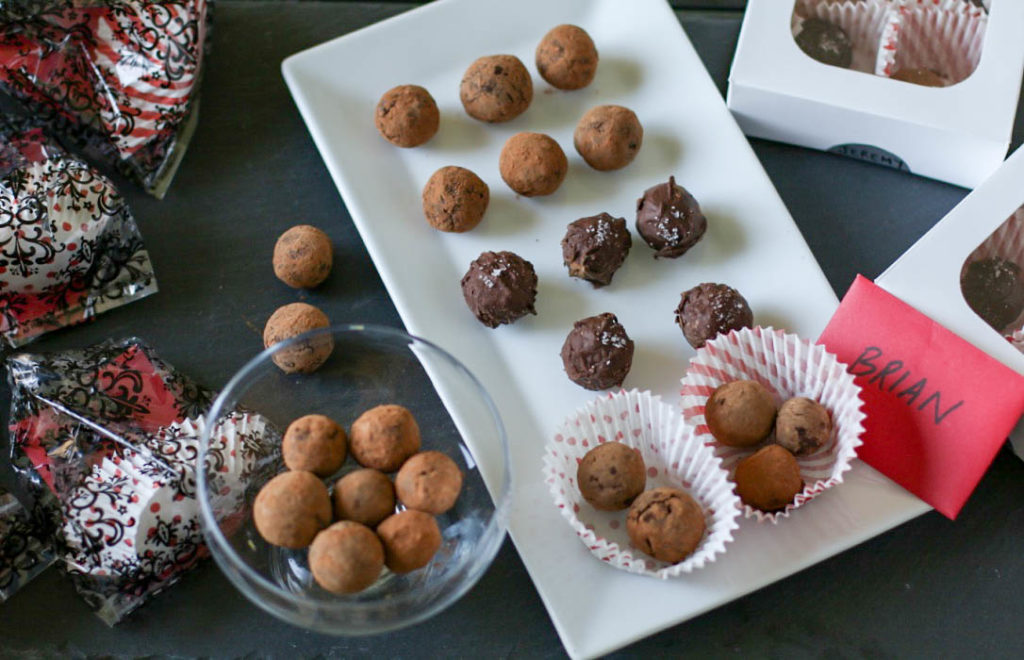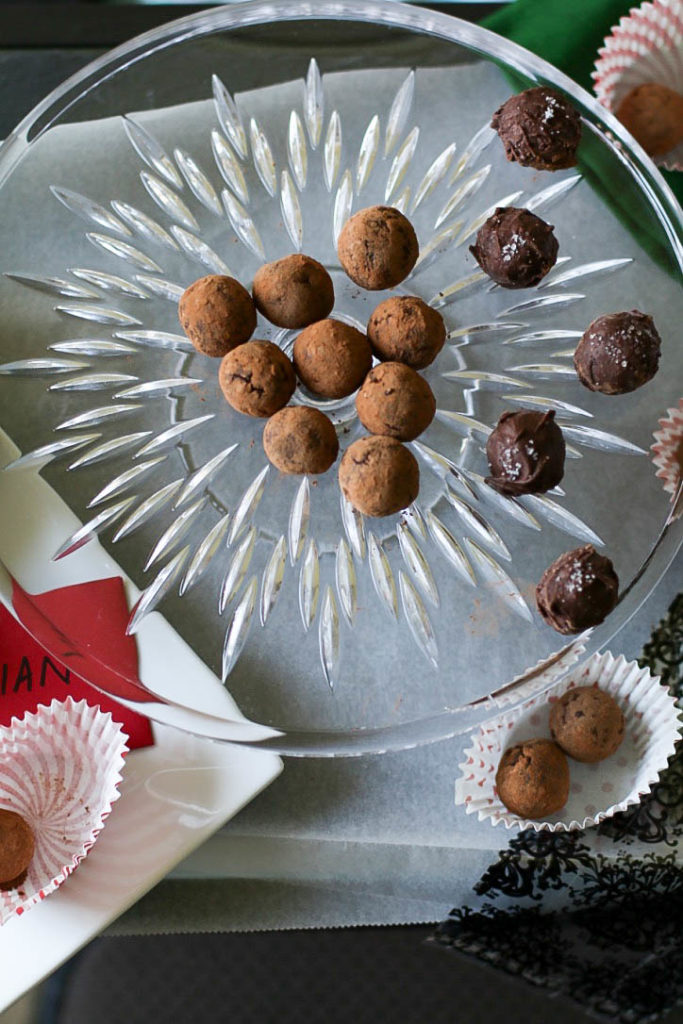 If you make this recipe, I'd love to see how it turned out and variations you used! Share your creations with #findmymojyo to be featured on our Instagram stories.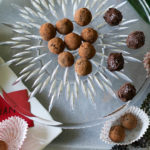 Ingredients
8 oz. of bittersweet chocolate*, 60% and above 
8 oz. of semi-sweet chocolate: either bars or chocolate chips
1 14 oz. can sweetened condensed milk
1 Tbsp. vanilla extract
For Cocoa topping: Cocoa powder, as needed
For Dark Chocolate Sea Salt truffle: 8 oz. or 1 bar of either dark chocolate or milk chocolate
Sea salt (you can use Kosher salt too)
Instructions
Heat chocolates & condensed milk over medium heat. You can use a double boiler or ghetto-style it like I did (pyrex bowl on a pot of boiling water).
Stir the mixture, it will have a taffy-marshmallow like texture. Add vanilla.
Remove from heat, cover and refrigerate for 2 hours.
Check to see if the mixture has stiffened (I insert a butter knife to make sure I don't get melted chocolate).
Scoop out the chocolate (use teaspoon if you like) and roll in balls.
Roll in cocoa powder for Cocoa dusted truffles. Roll in melted chocolate coating (melt chocolate on double broiler, and dip truffle, fish out with a fork) and sprinkle with sea salt for Dark Chocolate Sea Salt truffles.
Try not to eat them, especially if gifting to others. (I need work on this!)
Notes
Recipe Adopted from The Pioneer Woman * Good baking chocolate bars I've used are: Guittard, Scharffen Berger, Ghiradelli or Trader Joe's chocolates.