Austria's capital, Vienna, is an incredibly charming city.
Inspiration abounds here on both the cobblestone alleys of Old Square and in the eclectic egresses of modern architecture. Vienna, along with Vancouver & San Francisco, consistently shows up as one of the "most livable cities in the world" and boasts a high quality of life among its residents. Spend a few hours meandering in its streets and its not hard to see to why: art, music, green space and architecture are ever-present. The city is also rated high for safety, accessibility to public transport, education and infrastructure. The baroque city goes by a few monikers,"City of Music" being one. More classical composers have lived here than any other city in the world, including Beethoven, Mozart, Schubert, Strauss. (The only Straus I know and love is Straus Yogurt, so thank you Vienna, for the education). It is also known as the "City of Dreams", as a homage to another of its famous residents, Sigmund Freud.
Did I mention they have the coolest coffee shops, ever?? And one of the world's oldest pastry house & chocolaterie established since 1786, Demel. In other words, this chocolaterie made desserts, literally, fit for a king and queen.
<Jyo packing bags to move to Vienna, like now.>
Here are the top 9 timeless sights to take in the City of Dreams, City of Music. Or as I like to think of it, City of freaking awesome coffee shops.
(This is why I'm not allowed to give cities monikers)
The Hofburg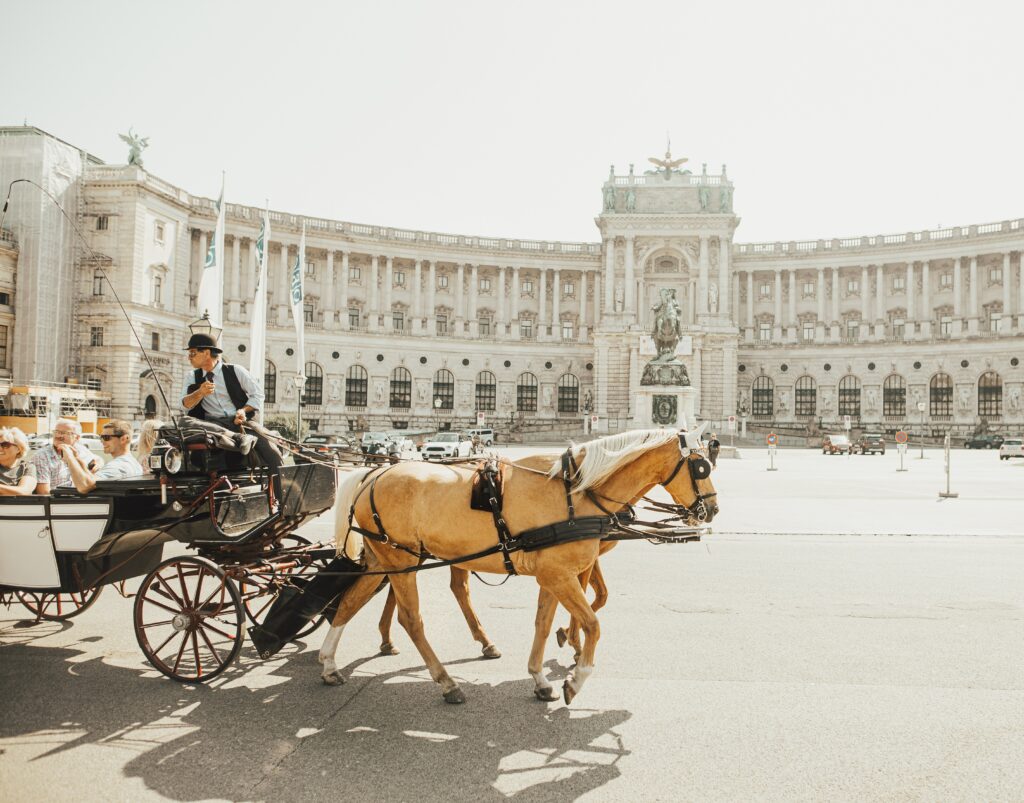 Think of walking through the gates of the Hofburg as an invitation really, to step into a yester world. You'll feel a bit like walking into a fairy tale land. It is a great place to start your walking tour into old town square, leading to Stephensadom (Stephen's cathedral) and the aforementioned Demel bakery.
Stephensadom
Beautiful cathedral with a spectacular multi-colored tiled roof. Especially picturesque at night. I highly recommend a twilight/night time walk by this area, it's even more enchanting than during the day.
Viennese Coffee Houses
Coffee houses are steeped in history & a big part of the culture. I highly recommend Cafe Central (in old town Square). Cafe Sperl & Cafe Leopold are equally beguiling. Here's:
– An article to plan your visit to top Viennese coffee houses.
– A guide on how to order coffee like an Austrian local (there are minor cultural differences in what you get when you order a "cafe")
Schönbrunn Palace
The summer residence of the Habsburg emperors, this is a massive palace & garden. I'll be honest, I did get palace-ed out, and skipped the Belvedere Palace, another top rated sight in Vienna. If palaces and chateaus are your thing, you'll love this. If like me, you start thinking about nachos halfway through, maybe time to hit Naschmarkt, speaking of which….
Naschmarkt
Vienna's most popular food market (think Seattle's Pike's Place market), with 120 food stands and restaurants, spanning an impressive 1.5 km. However, this is a day time market and is closed on Sundays
Josefstadt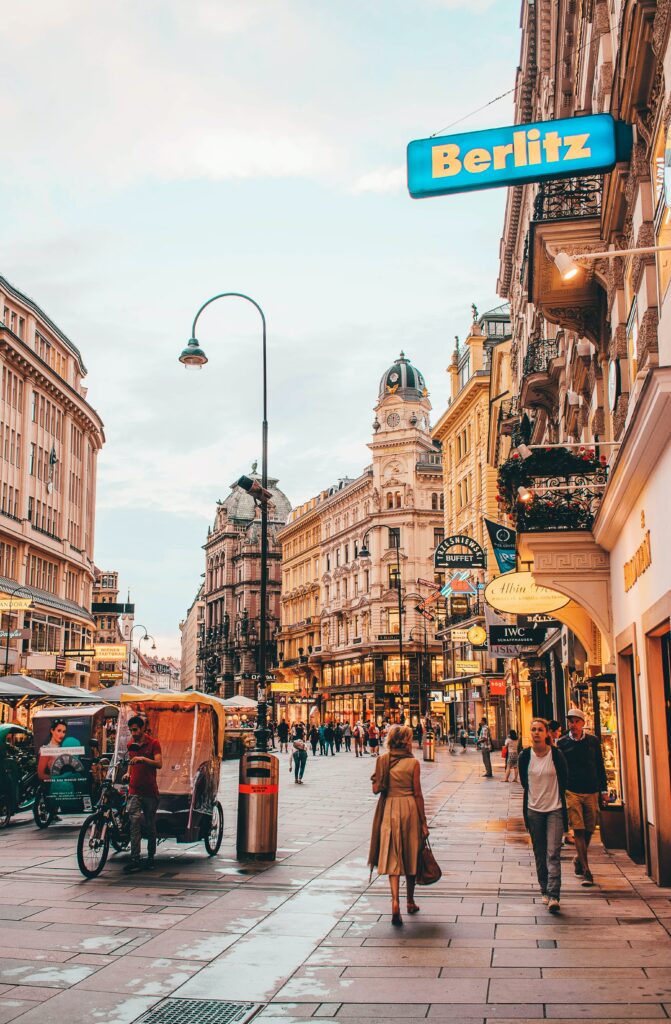 A hipster neighborhood with quirky shops, quaint art & nightlife.
MuseumsQuartier
This really is a great place for a stroll or picnic – regardless of whether you choose to explore the museums themselves or not, check out the cool oversized pieces of outdoor furniture & impromptu concerts. Here's a great article from the Culture trip on how to spend an afternoon in this neighborhood.
Vienna State Opera
When in Vienna, if possible, do attend an Opera here. This is after all, the City of Music. When we went, unfortunately tickets were sold out for all 3 days we were there, so I missed this experience entirely. But yay for Youtube to help me vicariously live through the experience.
Christmas Markets
Viennese hot chocolate and mulled wine over the backdrop of an enchanting city? Yes please.
Vienna is a city that has something for every kind of traveler, safe & fun travels, fellow Mojo finders!