Looking for a healthy smoothie that packs a load of antioxidants, tastes delicious and makes you feel less guilty over all those french fries you meant to share…but… didn't?
I feel you.
Let's just say I ordered a whole batch of French fries over dinner with friends, and I, very bravely, took one for the team. A carb bomb that is. (You're welcome, homies!). Enter this Papaya smoothie, I can testify it's the perfect cure for a greasy, fried hangover.
If you're looking for a smoothie that is:
easy to make (10 mins!)
creamy
refreshing
bold
flavorful
..then this just might do the trick! If you make this recipe, I'd love to see your pictures & hear from you! Tag us on instagram with #findmymojyo to be featured in our Instagram stories.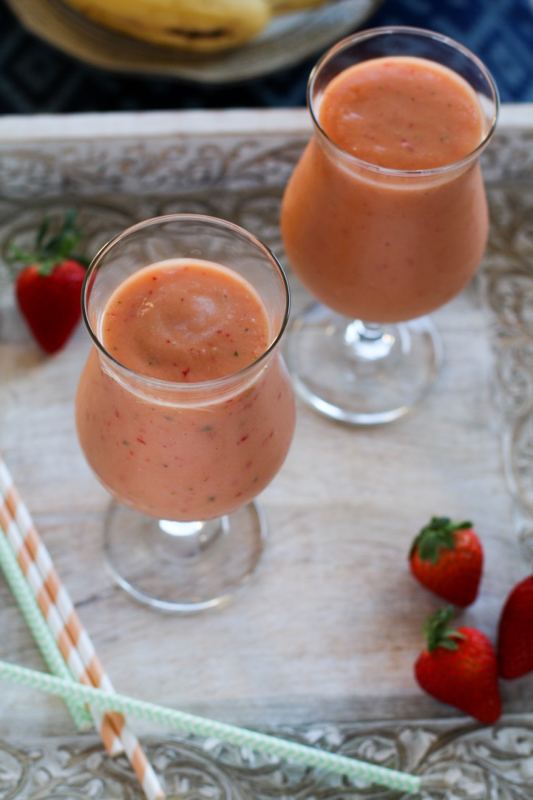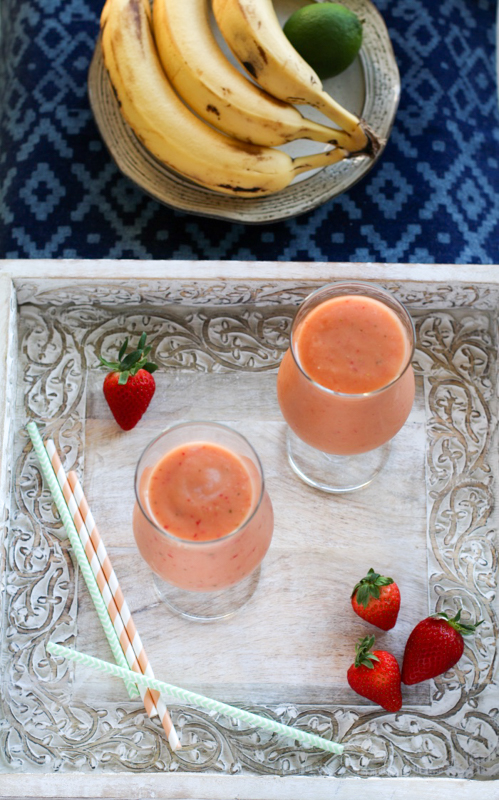 Just maybe, healthy food can be just as delicious & satisfying as fried deliciousness.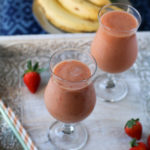 Ingredients
1 cup papaya
1/2 cup pineapple (frozen)
1 tsp lime juice
1/4 inch ginger
4 strawberries
1/2 cup coconut milk
1 mint leaf (optional)
Instructions
Place all ingredients in a blender and pulse till smooth.