Although Sevilla, Malaga and Granada are the crown jewels of Andalusia (southern Spain), there is an abundance of sights to take in. Andalusia is peppered with white-washed villages with brown tiled roofs – a settlement of villages dating back to pre-historic times. Locals refer to these white towns as pueblo blancos, and a visit to this area is a visual feast.
Depending on your interest in the number of villages and the depth to which you want to explore them, you can choose to either spend 1-3 days, with an overnight stay, or select a few key villages to explore during a day trip.
Since we were traveling with le bebe and had a limited number of days in Andalusia, we chose the latter option. I discovered if you go around asking locals the best way to go about the ruta pueblo blancos, you'll get a range of answers. There is no definitive travel guide, nor a one-size fits all route. In fact there are so many pueblo blancos, each village has its own history & personality, you've got to do some homework beforehand on where it is you want to go and spend your time.
If you are planning to do a day trip, it is realistic to explore 3 villages.

If you want to see beyond that, it is best to spread out your trip with an overnight stay at one of the pueblo blancos.

Handy Google Maps link below to help you build your itinerary.
---
Pueblo Blancos Driving Route to help build your itinerary
ARCOS DE LA FRONTERA TO GRAZALEMA
50 km in 55 minutes.
GRAZALEMA TO ZAHARA DE LA SIERRA
17 km in 30 minutes
ZAHARA DE LA SIERRA TO SETENIL DE LAS BODEGAS
40 km in 45 minutes
SETENIL DE LAS BODEGAS TO RONDA
18 km in 30 minutes
---
Here are my recommendations on top villages to see
1/ Ronda
I cannot sing enough praises of Ronda. Home of Spain's first-ever bull fighting ring and set over an 120-meter deep canyon, Ronda is dramatic and awe-inspiring. It was my favorite pueblo blanco and turns out, I wasn't in bad company either, Ernest Hemingway too seemed to have a love affair with Ronda. The author lived here for many years, and a piazza overlook across the valley is named in honor of him.
2/ Zahara de la Sierra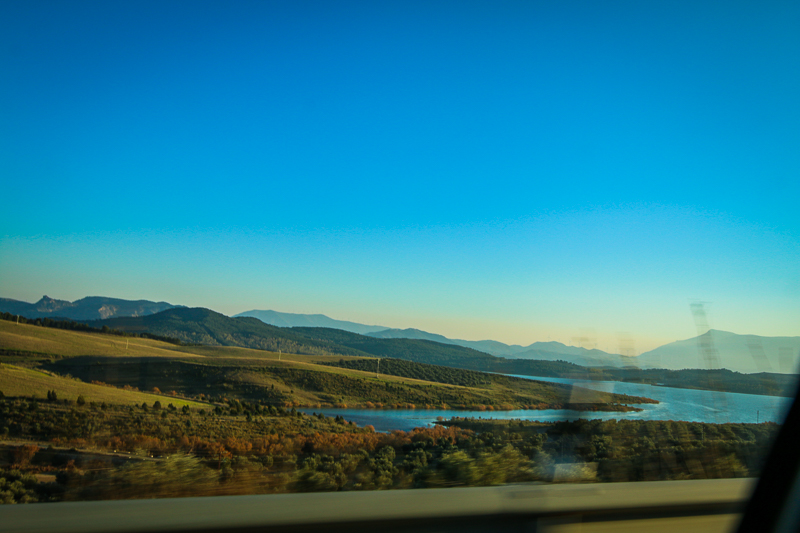 One of the most picturesque villages, Zahara de la Sierra has been declared a Unesco heritage site. This village is afforded a unique hilltop location, that is prone to wafts from orange blossoms, the namesake Zahara. Overlooking a 13th century fortress and turquoise colored lake, the town itself does not take long to explore, but the scenic vista will linger in your memory long after you've left town.
3/ Grazelma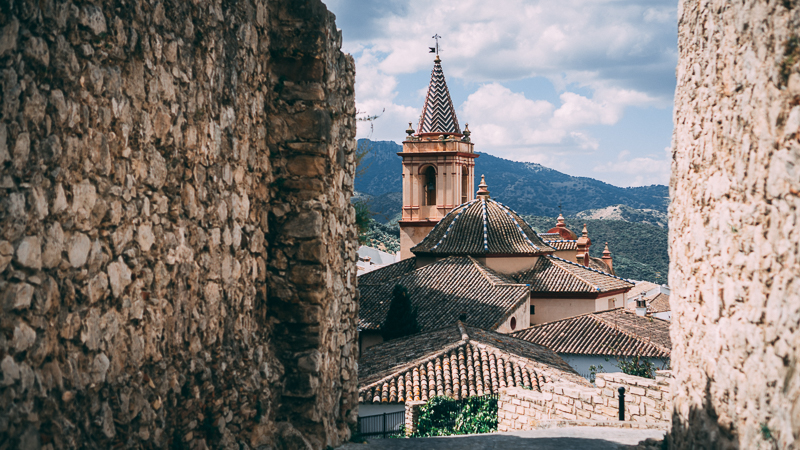 The journey to Grazelma is just as beautiful as the destination, meandering through the windy and surreal Puerto de Las Palomas mountain pass. Connecting the Zahara and Grazelma villages, the road here is quite narrow and steep, at times only one vehicle can pass at a time. This stunning village also makes a great overnight base if you're looking to explore the Sierra Grazelma natural park.
4/ Setenil de las Bodegas
This village was described by Cadiz poet, José Manuel Caballero Bonald, as 'an architectural nightmare, where you come across habitable spaces excavated out of the rock itself." Indeed, it seems like the houses are one with the granite canopies that cast a perpetual shadow on them. I did not get to see Setenil this time around, but it's on my bucket list for my next visit here.
5/ Mijas Pueblo
If you're planning a day trip from Sevilla to Granada, I recommend skipping this village, as it's a massive detour and will add an extra 3 hours to your trip. However, if you're planning to stay in Malaga for a few days, this is a fantastic village to explore.
---
Other notable villages
Arcos de la frontera
Often called the frontier to the white villages route, most folks stay at Cadiz, start their exploration of Ruta Pueblo Blancos in this town.
Vejer de la frontera
Yet another picturesque town, this village is further south of Arcos de la Frontera, but is a great town to explore in the province of Cadiz.
Gaucin
This is another beautiful mountain village with sweeping views of the Gibraltar and North Africa.
---
Additional Resources to Plan your trip
Whether for a day trip or an extended stay, Andalusia's ruta pueblo blancos, White village route is a beautiful road trip experience!