Without a question, Dubai is the Vegas of the middle east. (Save for the Hangover-style partying & reveling of its American counterpart!)
For being in a desert, Dubai makes for an impressive metropolis. A true 21st century city, I imagine it's what a city on Mars would look like. Like Kuwait & Saudi Arabia, the country is known for its opulence, luxury amenities & mind boggling availability of literally anything you can want. A water park, where you can swim with dolphins? Check. A neighborhood vista with a harbor feel? Done. Man-made islands groomed to be the shape of the world? Got it. Hitting the slopes more your scene? Well, they've even got an indoor ski resort. Heck, they've even got the world's tallest building, the Burj Khalifa.
Here are 7 unique experiences in Dubai, that are truly sensory retreats:
Ride a Camel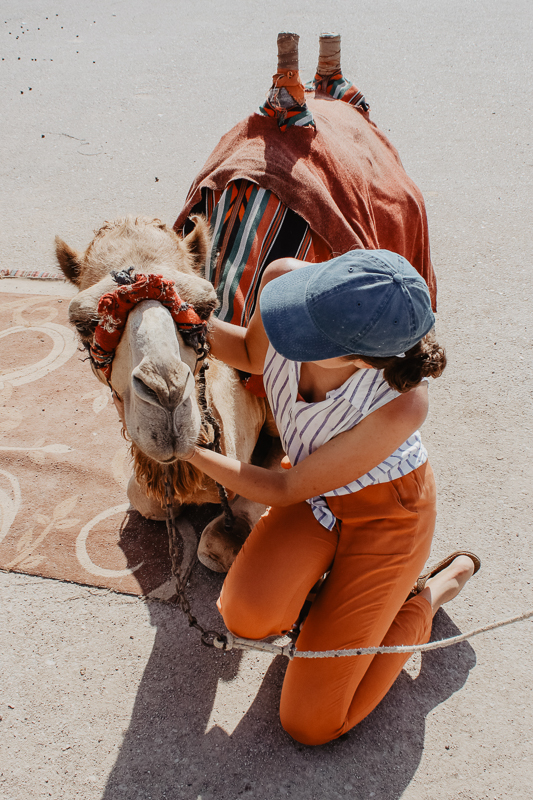 Photo Credit: Briana Tozour
Getting on a camel and getting down from one is an experience that you'll never forget…hold on tight! You can also get close to and explore other desert wildlife like falcons & hawks.
Go on a Desert Safari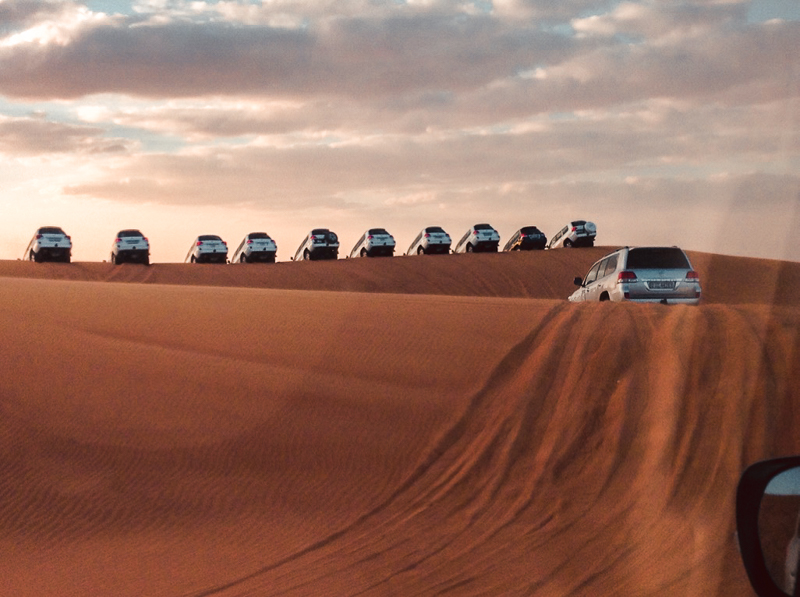 Ride in a jeep that will take you up sand dunes, 50 metres high! If you've ridden on an ATV bike or gone dirt biking, this is similar to that, except faster, and on steeper sand dunes. The best way to describe this is like riding through a super bumpy & swinging roller coaster. I'll be honest, I wasn't a super huge fan & my mom almost threw up. But my dad had a MASSIVE grin on his face like he just won the lottery. So if you're a speed demon & roller coasters are your thing, you'll love this! If not, I give you license to forever hold this against your friends/family who signed you up for this 🙂 As a bonus though, you will get to see stellar Arabian sunsets like these…
Explore the Burj Khalifa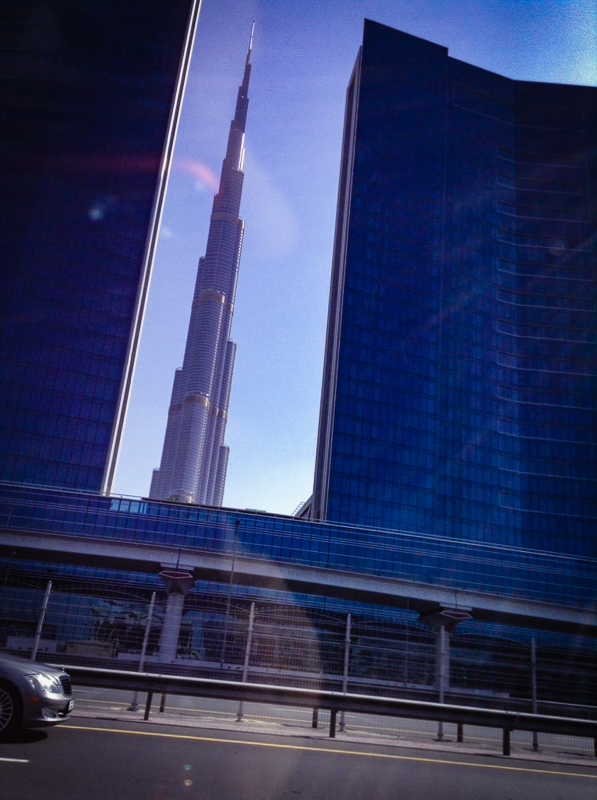 An architectural marvel, it is pretty breathtaking to see the elegant Burj Khalifa. A jutting pinnacle against the skyline, and impossible to miss, this is the creation that put Dubai on the world map. Do take the tour and ride up to the 125th floor! The fountain by the base of the Burj is similar to the musical fountains by the Bellagio in Las Vegas, and the fountain "dances" a choreographed performance, to inspirational music (hey, when I was there it was playing Celine Dion, and I'm a Celine believer again, preach sista,my heart will go on too!)
New Year's Fireworks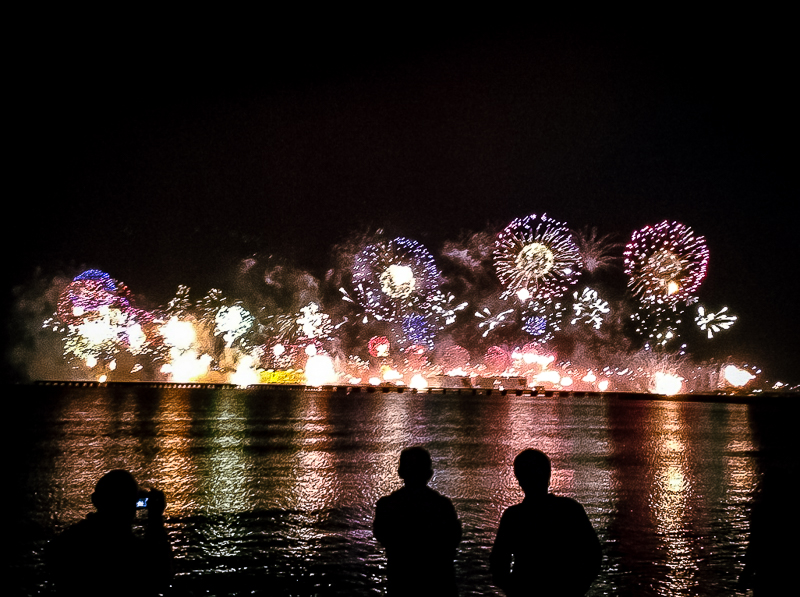 Dubai keeps breaking the record each year, for the most impressive and largest number of fireworks over the new year. Think New Year's fireworks on STEROIDS x 1000 and you get how Dubai does New Year's celebrations!
Explore Jumeriah Beach Area
The entire Jumeriah Beach neighborhood feels like a beach resort, this was my most favorite region of Dubai to explore at night. Also, this was our choice sight to view the New Year's fireworks, and it was thrilling to chill by the calm vicinity of the beach, with families, taking in the fireworks reflection by the still water.
Stoke your inner adrenaline junkie
Dubai is a well known destination for sky diving, even Will Smith recently ventured to sky dive to the view of Dubai's man-made islands.
Ultimate luxury splurge: Burj Al Arab & Christmas Opulence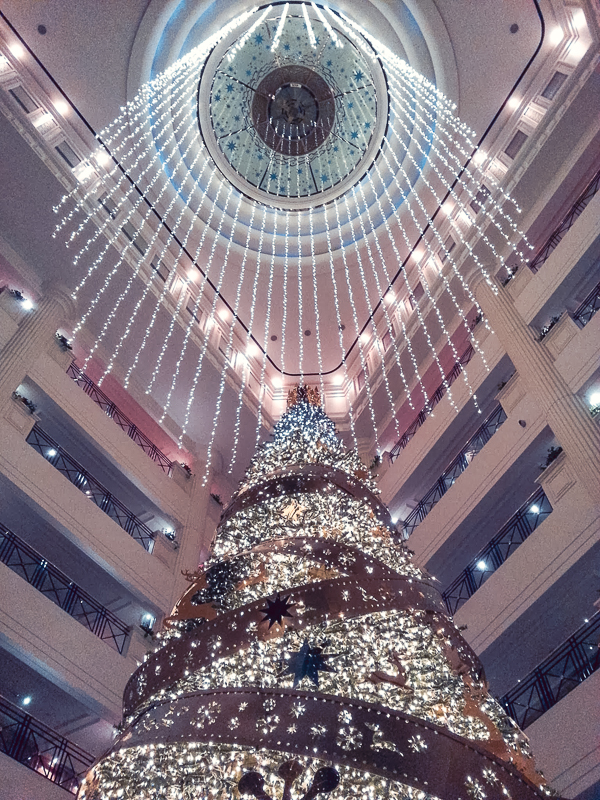 The ultimate luxury getaway is the seven star Burj Al Arab hotel, the only hotel I've heard of ever, that charges an entrance fee to just to walk through the doors. Nope, I can't tell you what it was like, because I didn't go! Fun fact: If you happen to visit Dubai or Kuwait or any middle eastern country for that matter during Christmas, do check out the Christmas trees in hotels like the Four Seasons – they are literally decked with gold. 22 K gold chains, I kid you not. I will go deck the halls with my gold garlands from Wal-Mart now. #proudandscrappy
If you're contemplating a good stop-over for your next destination in the Middle East, Dubai is certainly worth the pitstop to find a good helping of Mojo!