Exploring glacial majesty, while surrounded by snow capped mountains is as magical as it sounds. I signed up for this in Norway, in Jostedal. Here's the down-low on what to expect so you can best prepare for a glacier hiking experience!
Location: Tunsbergdalsvatnet Glacier, Jostedalbreen
(I dare you to say it three times in a row!)
What To Take
Thermal layers (pants + top)
Waterproof hiking pants, top & jacket with hood
Waterproof hiking shoes
Waterproof gloves
Dry clothes, including a pair of dry socks
Water bottle – no need to fill it, you can drink fresh glacier water!
Camera & waterproof bag for your belongings
A guide & equipment! Absolute must, as the glacier changes day to day. The risk of falling into narrow depths & drowning is real. That said, walking safely on a glacier & exploring it, is one of the most enthralling & terrifying things. Mojo, guaranteed.
Tour Guide I went with & highly recommend: Ice Troll
Book online here; equipment provided (crampons, kayak & paddles)
Duration: 9 AM – 6 PM
What To Expect | Kayak & Hike
To access most glaciers, you'll need to kayak or hike (or go on a motorboat). Kayaking on the glacial lake, ie, lake created by the melted glacier is serene. It does take a while to get the hang of paddling! Kayaking across the lake, for about 1-1.5 miles, took a good hour.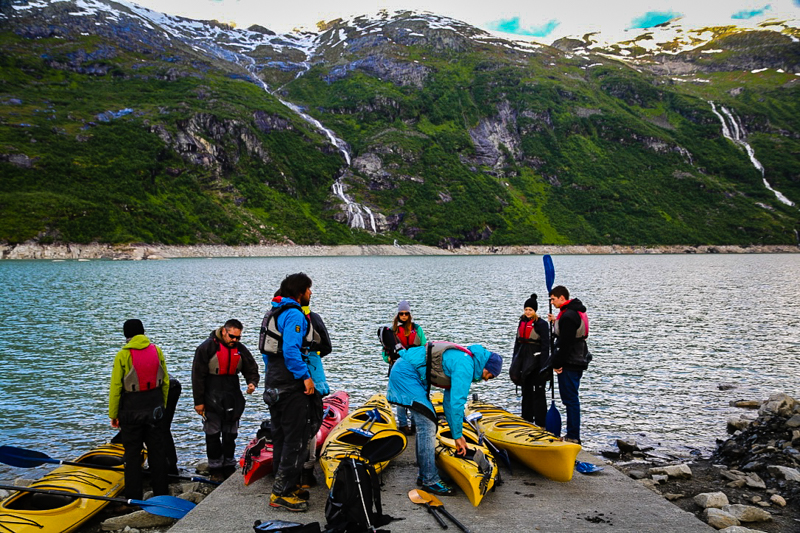 This was the beautiful destination. Once there, it felt like being in an alternate universe. There was no one else in sight – I appreciated what 'wilderness' means.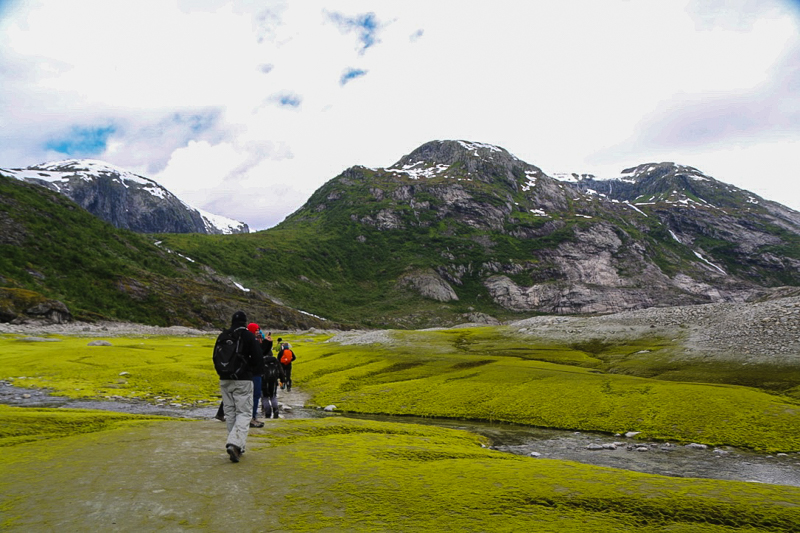 45 minutes of hiking past creeks & streams, we sat by a small waterfall to have lunch.
What I didn't realize was how much farther we'd need to hike to get to the glacier! An hour later, after scaling boulders & a steep cliffside (if you dangle off ropes, don't look down at the raging rapids), we arrived at the glacier.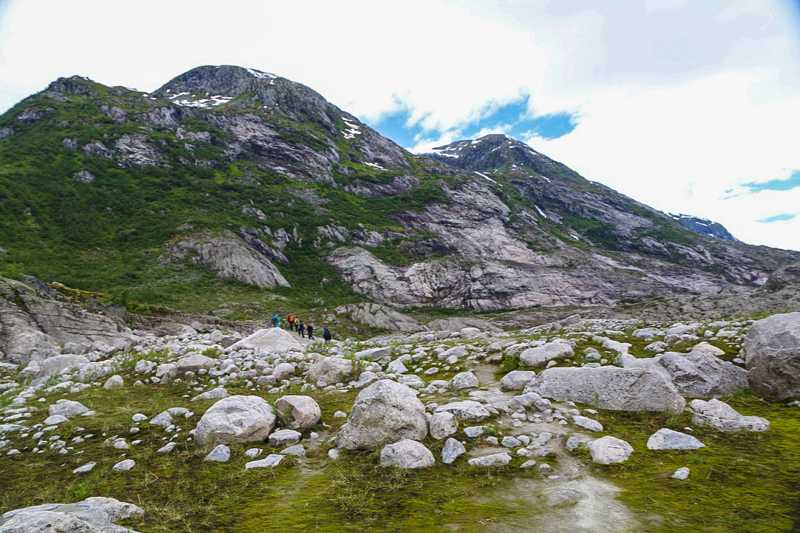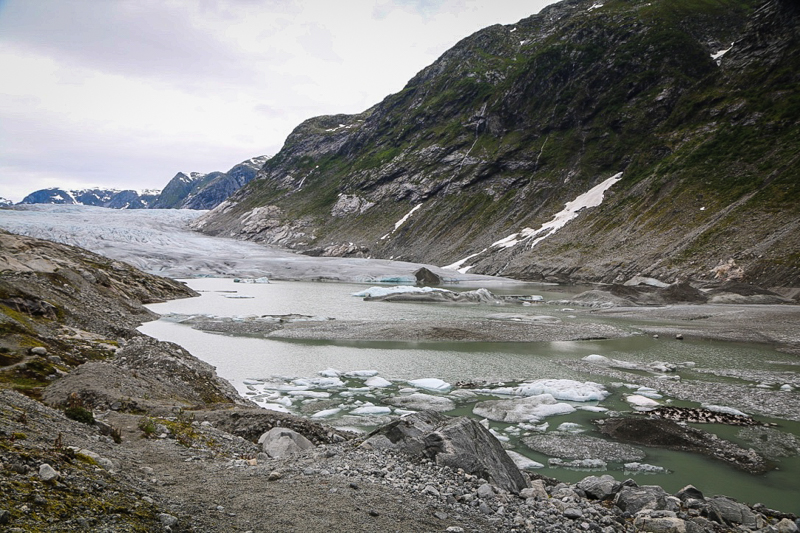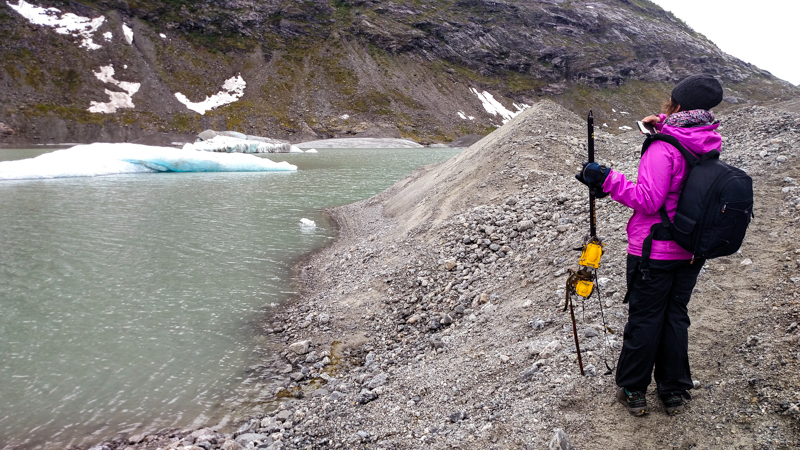 I need to shout out to my fellow vertically challenged 5″1 humans!! I badly wanted to race ahead and not let people see how scared I really was. BUT DEAR HEAVEN, WHEN YOU"RE 5 feet tall…. there's only so far you get with the size of your strides! And for some reason…e-v-e-r-y person in the tour group, was a Norse-god superhuman – just tall, gigantic, athletic, divinely handsome specimens. You know, cousins of Thor, out for a stroll on a glacier. My snotty nose, blushed cheeks, and huffing & puffing from trying to keep up with everyone left me trailing behind. It was me & another fellow shortie that were the weakest links. (I automatically decided this special shortie was my friend, and we both nodded at each other acknowledging our mutual shorti-ness, and an unspoken friendship was born).
What an adventure & view though!
What to Expect | On the Glacier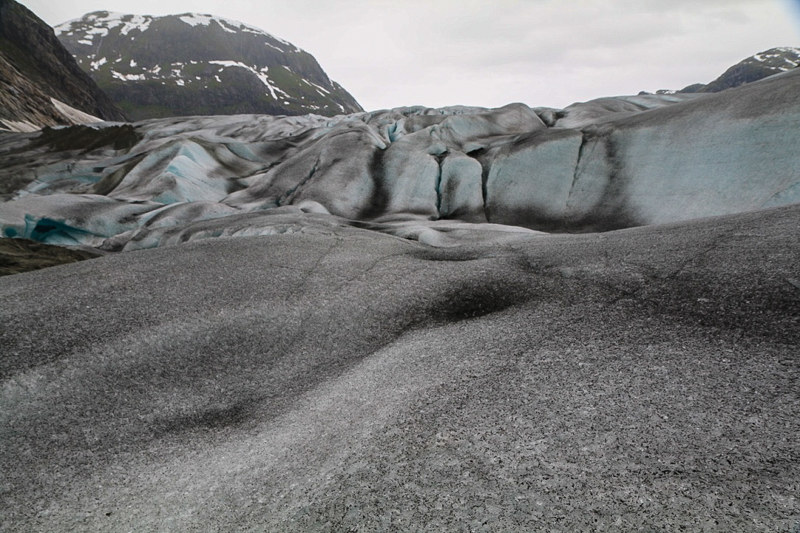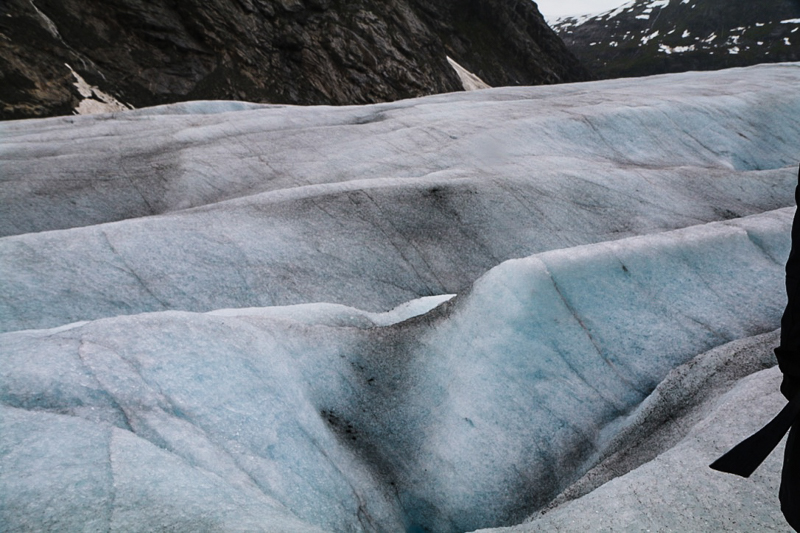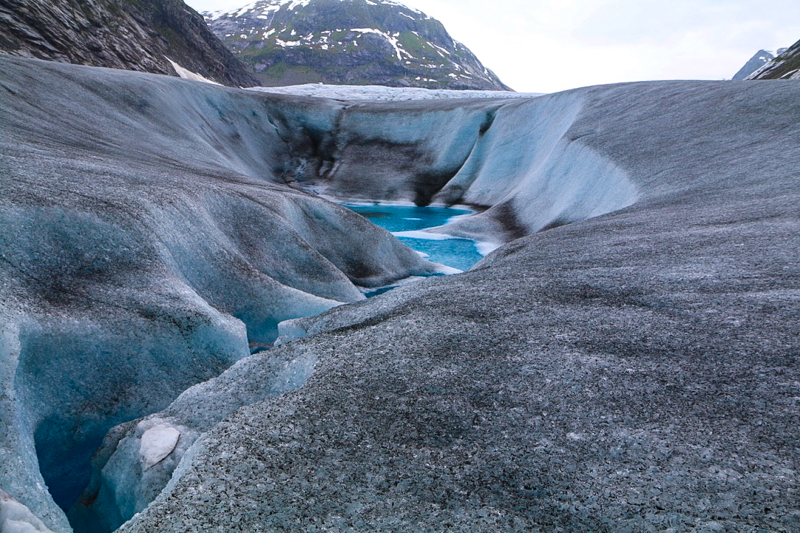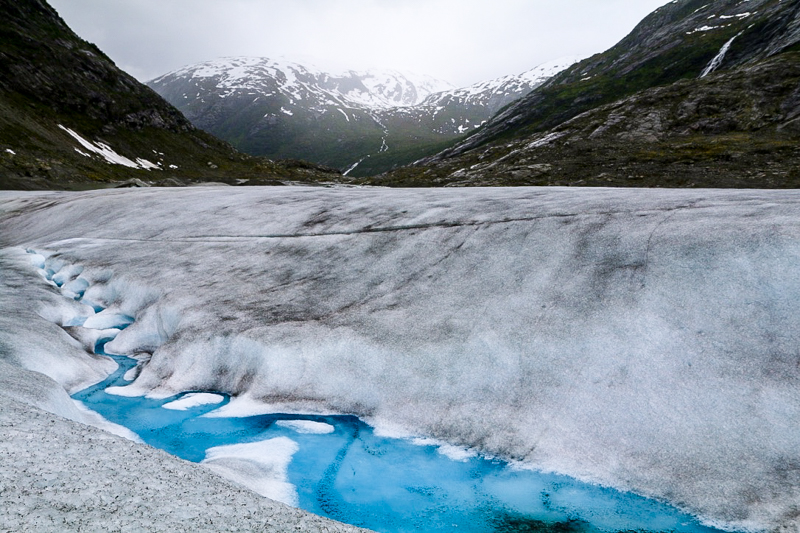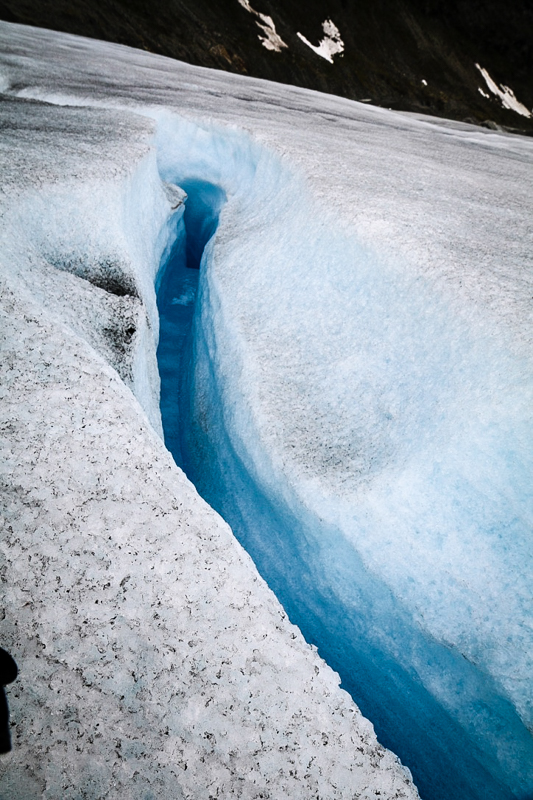 You need to wear crampons to walk on the glacier. If you're walking on crampons for the first time…. you should know it will feel weird! They look like claws, and you have to dig straight into it with the ice (don't go side-aways like you do with skis!). You'll also be given a pick-axe, for grip over steeper parts of the glacier & safety. Because a glacier is a moving body of frozen water, it is constantly changing in shape, color & location. Our guide told us, the same glacier, visited a few hours later, would look very different. Which is an amazing thing: you are witnessing a unique moment of time.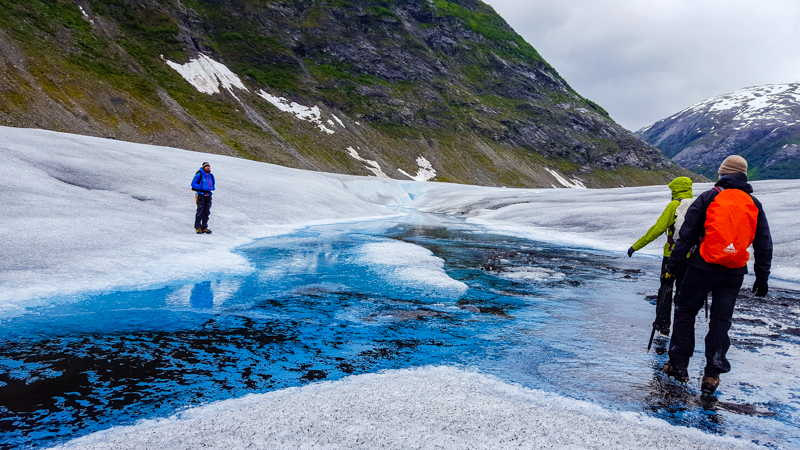 The entrance to the glacier cave was so blue, it blew my mind! We had to crawl through a hole and then hoist ourselves down. Guess who was able to do this the fastest and go in the deepest?? That's right, the shorties of the group! Me and my shortie bff eased right in! The taller people in the group couldn't stay too long because it was uncomfortable to them.
The whole trip took 8 hours. On our return, a hot tub to relax our sore muscles, was just what the doctor ordered!
Verdict
I do think glacier hiking is a once in a lifetime experience and in the name of Mojo-finding, I urge you to try it!