There is no dearth of beautiful vistas or panoramas in the narrow & steep alleys of Lisbon. The city of seven hills offers brightness, quirkiness & beauty in every corner.
Here is a glimpse into this city of seven hills, from my camera lens!
To learn more about Lisbon, read my Lisbon Travel Guide here.
Furniculars/Trams are a trademark of Lisbon. A ride on the namesake Tram 28 is a great way to take in the city. Elevator de Bica (Bica Furnicular) and Elevator Gloria, pictured above are other famous tram ways in the city. Photographing the graffiti adorned & colorful trams and walking along their pathways was a great way to explore Lisbon.
I couldn't tell if this tram was really tram #42, or a cheeky grafitti reference to the book, A Hitchhiker's guide to the galaxy. In the book, a supercomputer deems the ultimate answer to "Life, the Universe and Everything is 42." Something about the contrast of seeing the people line up to get on the tram on one side, and this sole tourist snapping a photo on the other side of the line, struck me as a commentary on life. You can wait and wait to get on the tram, or walk up the hill, snap a pic of said tram, and move on to see even greater wonders, beyond the windows of a crowded tram. It's okay to give yourself room to dream, than chase the wrong one, just because everyone else is doing so.
Expression through graffiti was everywhere in Lisbon.. not just on the trams, but even on subway walls, buildings, historic neighborhoods, even on tiles by pedestrian walkways. Here is a famous portrait of the history of Lisbon, depicted as a cartoon wall.
The hipster-chic vibe of the city was what made it so quirky & fun. There's an entire street that is painted bright pink for starters…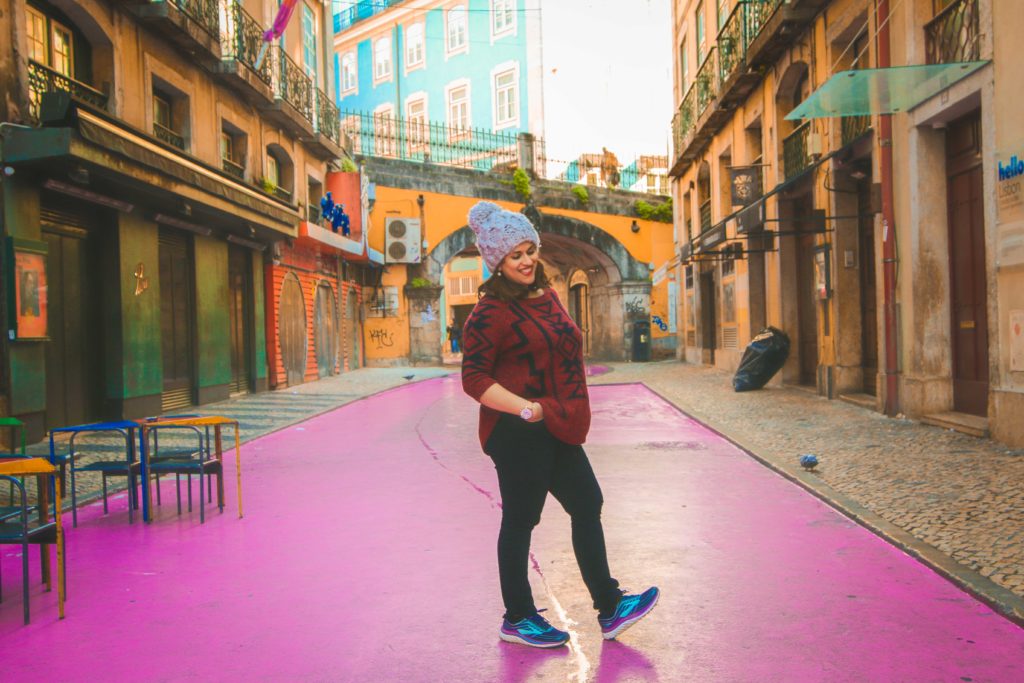 Once upon time, an abandoned, rickety industrial area slumbered under Lisbon's 25 Ponte Abril bridge…until some hipsters chanced by it. Fast forward 10 years later, this space has reinvented itself as LX factory: a humble epicenter of urban street art, eclectic shops, coffee houses, restaurants, and nightlife. They've even got a cheesecake store (LXeese Cake), run by "Madame CheeseLova" – yes really! The famed bookstore, Ler Devager is yet another example of the urban-chic-hipster vibe of the place.
The historic facades are a striking contrast to the above urban scenery.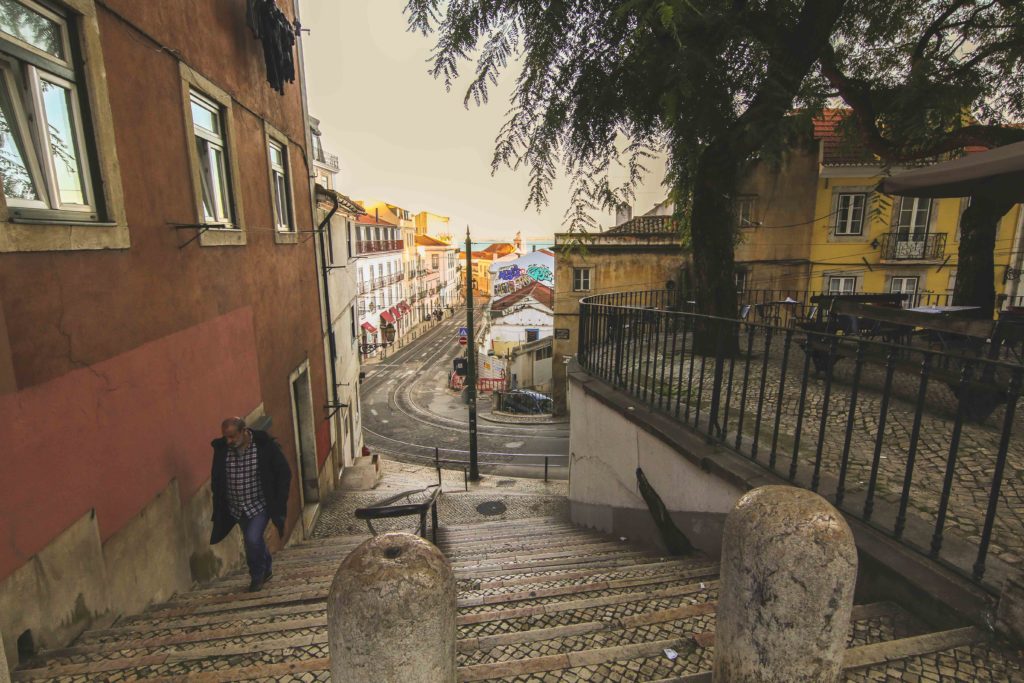 I couldn't get enough of these vistas, 'miradouro' at the top of its seven different hills.
Christmas is magical throughout the city, but especially in the Chiado & Barrio Alto districts!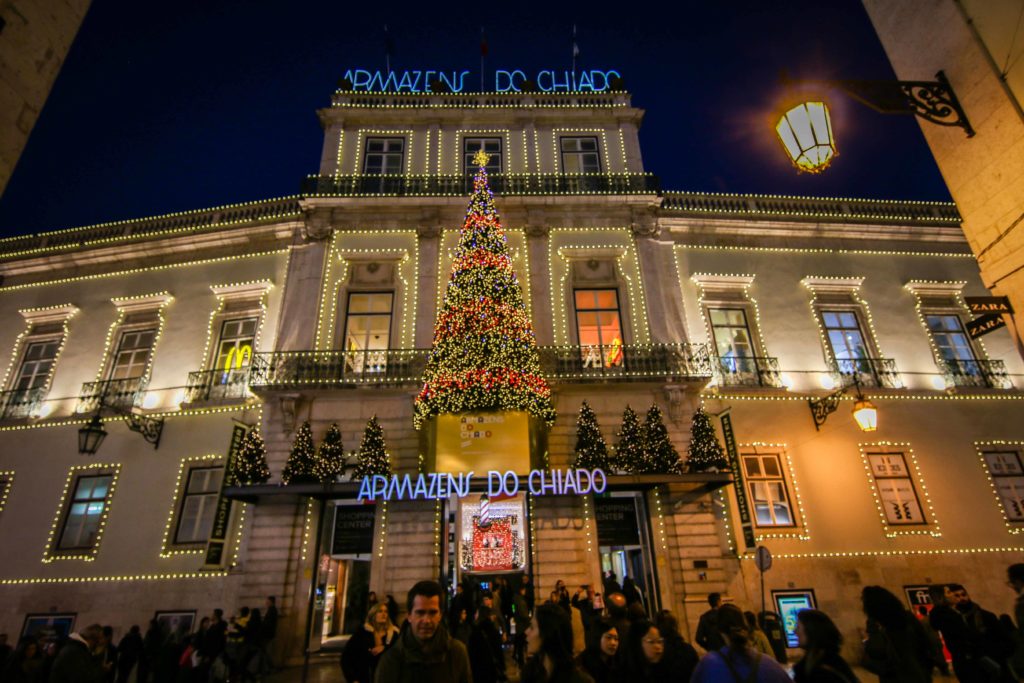 No matter the season of your visit, Lisbon is a visual treat!
Read my Lisbon Travel Guide here